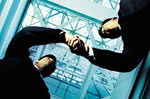 Color Concepts is dedicated to providing you with the best possible commercial printing products and services. We are always ready to assist our customers with their new projects.
If you have any questions in regards to our commercial printing products, services or our Web site, we invite you to fill out our form below with your questions and comments. If you prefer to reach us personally, you may do so by contact us at:


2602 Tampa East Blvd. Tampa, FL 33619
Tel: 813-623-2921 Toll: 1-800-541-4231 Fax 813-626-9671
E-mail: info@colorconcepts.com
Please fill out the form as completely as possible:
Color Concepts is Florida's most progressive commercial printing company. To learn more about our commercial printing products and services, please visit the Products and Services pages.
We look forward to assisting you with your commercial printing needs!


Home > Printing > Services > Order > Portfolio > Glossary > Contact
Appointment Cards > Ballots > Brochures > Programs > Envelopes > Calendars > Business Cards
Certificates > Continuous Forms > Flyers > Gift Certificates > Thank You Cards > Labels > Letterheads
Menus > Newsletters > Note Pads > Presentation Folders > Prescription Pads > Raffle Tickets


2602 Tampa East Blvd. Tampa, FL 33619
Tel: 813-623-2921 Toll: 1-800-541-4231 Fax 813-626-9671
E-mail: info@colorconcepts.com