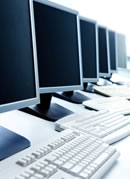 Commercial printing service Color Concepts is Florida's most progressive commercial printing company. We take pride in offering our corporate clients quality commercial printing services on time and on budget. Whether you need high quality full color brochures or presentation folders and flyers, you can count on Color Concepts to complete your project on time with optimal creative and technical execution.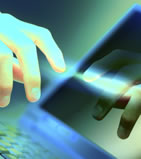 Our commitment to our clients is what makes us stand out among the rest. We have expanded our line of products and services to meet the needs of our clients, creating the opportunity for us to grow consistently year after year. Our newest improvement is the development of our Web site, making it easy for you to get an estimate or place an order online.
We invite you to browse our site. Please see the Printing and Services pages for more information on our work and how we can help you. If you would like to order or reorder a product, please visit the Order page. For examples of some of the items we can create for you, use the links on the left, or visit our Portfolio.
We look forward to assisting you with your commercial printing needs!


Home > Printing > Services > Order > Portfolio > Glossary > Contact
Appointment Cards > Ballots > Brochures > Programs > Envelopes > Calendars > Business Cards
Certificates > Continuous Forms > Flyers > Gift Certificates > Thank You Cards > Labels > Letterheads
Menus > Newsletters > Note Pads > Presentation Folders > Prescription Pads > Raffle Tickets


2602 Tampa East Blvd. Tampa, FL 33619
Tel: 813-623-2921 Toll: 1-800-541-4231 Fax 813-626-9671
E-mail: info@colorconcepts.com
www.colorconcepts.com